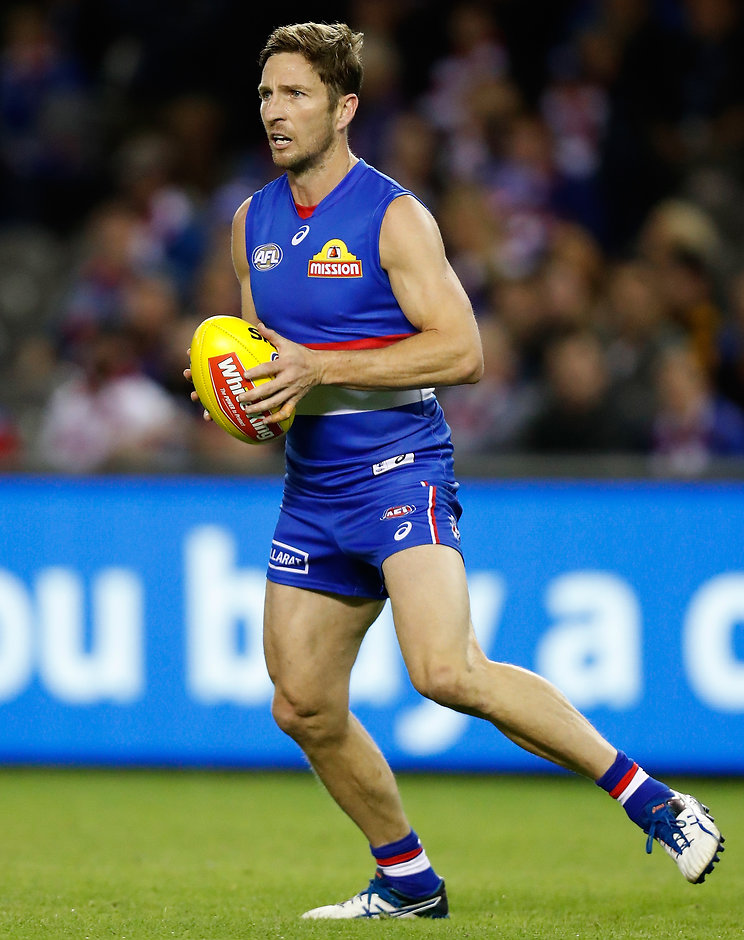 He's the now not-so-little rookie who could.
A three-time All Australian and a former club captain, Matthew Boyd will break former West Coast big man Dean Cox's record for the most games played by a rookie draftee on Friday night against the Adelaide Crows.
The 34-year-old has amassed 290 games across his 15 seasons of AFL since being signed as a rookie from Frankston in the VFL back in 2002.
Having made his name as a hard-nosed midfielder and clearance king, Boyd proved you can teach an old Dog new tricks, reinventing himself in 2015 at the age of 32 as a half-back.
He has proven to be a formidable defender and an excellent intercept mark, and an integral part of the Dogs' premiership-winning back six.
Sandilands 254
Dale Morris 236
Priddis 232
Gibson 225
*Still playing
Fast fact: Boyd was selection No.23 in the 2002 NAB AFL Rookie Draft. Sandilands was taken 10 picks later, at No.33.
The Chaser: Can another draftee rookie set a different benchmark?
Football can be a brutal sport, and most AFL players can expect to finish their career having missed some matches to injury and loss of form.
Which makes Sam Gibson's football journey all the more remarkable.
The durable midfielder broke North Melbourne's consecutive games record against St.Kilda in Round 13.
Gibson, also a former rookie, has played 121 consecutive games dating from his debut back in round 12, 2012, sharing a Kangaroo record with Keith Greig set in 1972-77.
Quite simply, once Gibson came into the senior team for his first game, he never left.
He still has some way to go to catch Melbourne legend Jim Stynes, who holds the all-time record for consecutive games with 244.