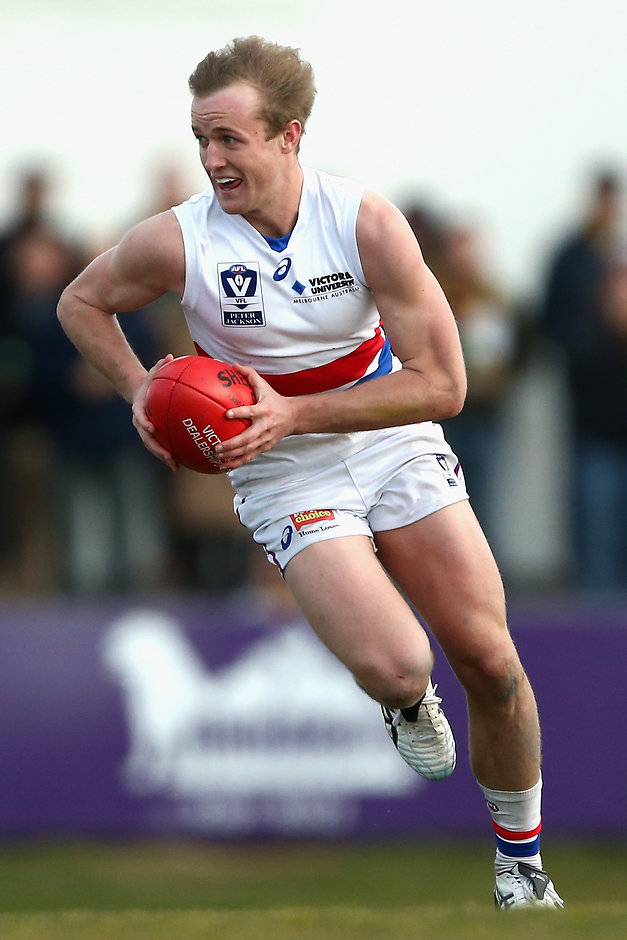 The Footscray Bulldogs have gone down to Box Hill Hawks by 70 points in the first practice match of 2018, at VU Whitten Oval.
In a tightly fought first quarter in windy conditions, the Bulldogs were let down by their inaccuracy.
Scoring the first two goals of the match, Box Hill took control of the game early.
The 'Scray managed to secure their first major score with a goal from Will Hayes, ten minutes in, while Howie Persson nabbed the Dogs' second goal at the 24-minute mark.
A goal-less second term saw the Dogs trail by 24 points, leading into half time.
Box Hill continued to maintain control of the ball during the third term, kicking two quick goals in the first five minutes.
The Dogs struggled to match the Hawks' attacking game, resulting in a goal-less third quarter for the home side.
The 'Scray entered the final quarter trailing by 43 points.
Building on their momentum, the Hawks continued to take control of the game, booting four goals in the final term.
The Dogs failed to respond, kicking only one point in the fourth quarter.
Footscray Bulldogs: 2. 7. (19)
Box Hill Hawks: 13. 11. (89)