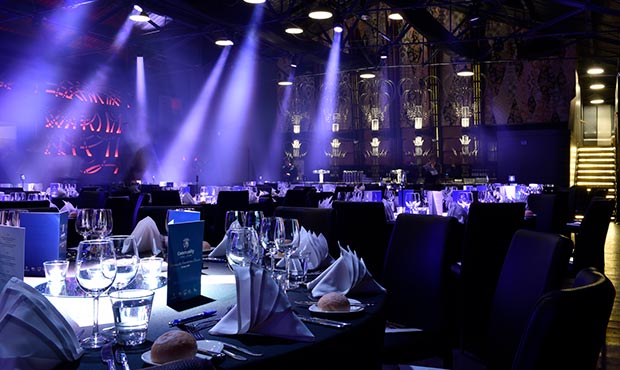 The Western Bulldogs Community Foundation will host their second annual Foundation dinner on Tuesday 8th May at Metropolis Events, Southbank.
Alongside key guests Bob Murphy, Easton Wood, Lin Jong, Josh Dunkley and Jason Johannisen, the Western Bulldogs Community Foundation dinner will showcase the Foundation's impact in the western region of Victoria.
Recently elected Community Foundation board member Bob Murphy will speak to guests, while each stream of the Foundation will present their 2017 achievements and goals for the future.
With a three-course dinner inspired by Shane Delia's Maha restaurant, guests are invited to be a part of an exclusive Western Bulldogs event to celebrate our achievements off the field.
The Club has a long-standing commitment towards strengthening the communities of the western region of Melbourne and Victoria. Last year's event proved to be a great night and we hope that we can receive your support this year.
All proceeds will be used to support the Western Bulldogs Community Foundation.
To book tickets, please click here.
Time (Event): 7PM to 11PM
Date: Tuesday 8th May 2018
Location: Metropolis Events, Level 4 Southgate Shopping Precinct, Southbank.
Price: $275 per head, $2,600 per table of 10