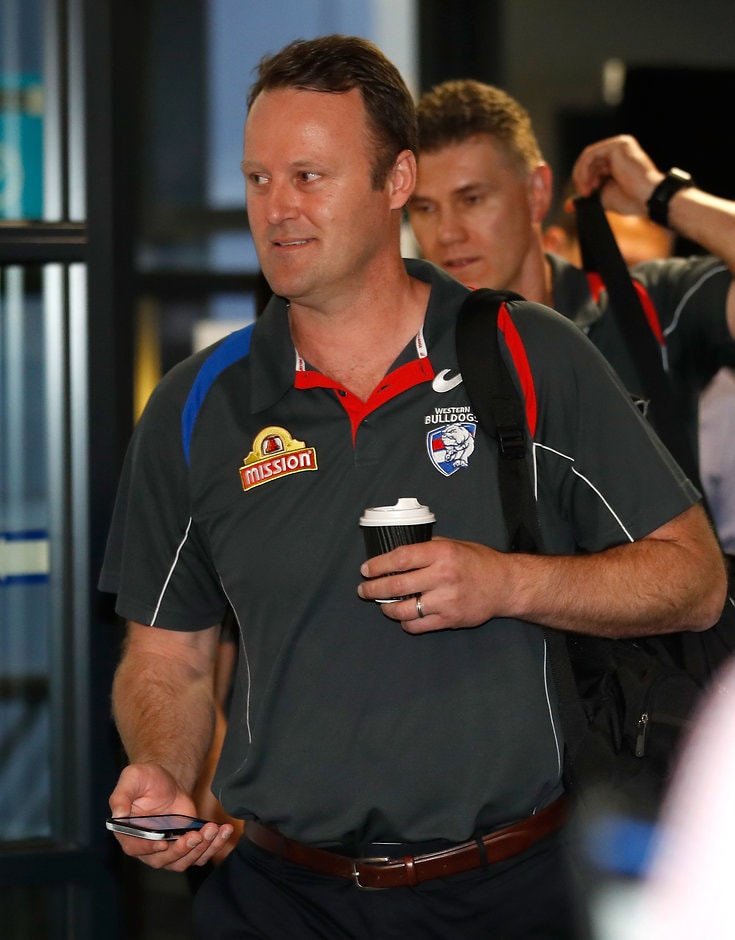 With just seconds remaining before the end of the 2017 trade period the Western Bulldogs and the Brisbane Lions struck a deal for 20-year-old key position player Josh Schache, ending a bumper trade period for the Club.
The Dogs had just secured picks 16, 25 and 40 from Carlton as part of a three-way trade with Essendon for Jake Stringer before sending 25 and 40 north in exchange for the former number two overall pick.
The deal signalled an end to an active fortnight for the Club that began when Port Adelaide tall Jackson Trengove arrived at the Kennel as a free agent signing, and versatile Docker Hayden Crozier joined him soon after.
Speaking on Thursday afternoon Bulldogs Director of Football Chris Grant said the Club was looking forward to adding the 199cm and 96kg former Murry Bushranger to its ranks.
"We're really pleased for a range of reasons. The trade period has been really successful for us," Grant said.
"We have been looking at him (Schache) for a while, and having discussions and we became really keen at the start of this week. Josh is really happy. He will thank the Brisbane Lions for the last two years…but he was really keen to get home and we were keen to facilitate that."
"We think the glass is half-full (with Josh). He's a young player. He's got some work to do in areas of his game, [but] we really think we can help his development."
The Dogs had been in discussions with a number of clubs regarding Stringer since the trade period opened on October 9, before a deal was struck in the final hours. Grant said the Club was determined to secure appropriate compensation for the 2015 All-Australian.
"We wanted to make sure that a talented player like Jake, we were going to get a due reward, he said.
"We wanted to maximise the opportunity through the Essendon trade and on face value we've been able to convert that into something additional through the Carlton deal, so we're really pleased."