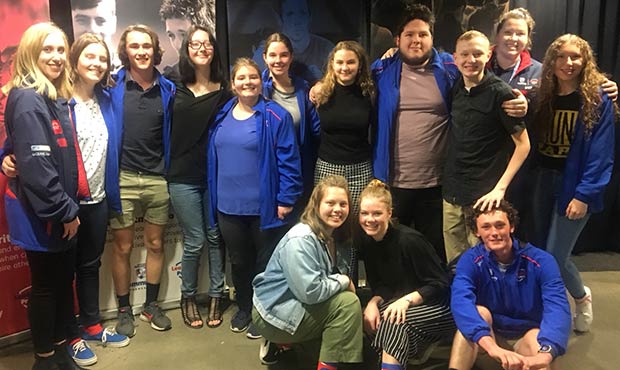 Earlier this week, seventeen students from the Western Bulldogs Community Foundation's Social Enterprise Project graduated from their first year of the program.
After completing the Leadership Project in 2017, students were given the opportunity to participate in the Foundation's Social Enterprise Project, whereby groups of students develop their own socially conscious business with the aim to reinvest all profits into a social cause within their community.
Funded by Sage Foundation, the eight-month program included three camps and fortnightly online workshops where students developed their social media, marketing, business management and finance skills alongside key industry leaders and Foundation staff.
Sage Foundation Regional Manager Rebecca Harris told westernbulldogs.com.au the program's major sponsor was inspired by the creativity of this year's participants.
"Sage Foundation was established to create sustainable social, economic and entrepreneurial opportunities in local communities around the world so supporting the Bulldogs' Social Enterprise Project was a natural fit," Harris said.
"We were truly inspired by the creativity of the graduates and the social enterprises that have been created. I have no doubt the participants and the projects they are working on will have a real impact in the community."
"We heartily congratulate the graduates and we're looking forward to seeing them transform the lives of people in need."
The Western Bulldogs Community Foundation's Social Enterprise Project is an extension of the Leadership Project (formerly the Whitten Project).

For more information about the Western Bulldogs Community Foundation Leadership Project, please visit westernbulldogs.com.au/youthleadership