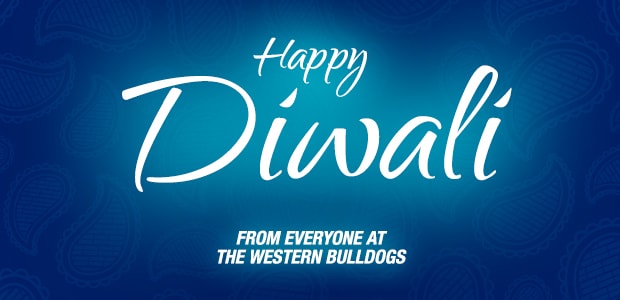 This November, the Western Bulldogs will celebrate Diwali across two festivals at Victoria University Whitten Oval and Footscray Park.
Diwali is India's 'Festival of Light', a time where people come together to celebrate good conquering evil and light triumphing over darkness. The most celebrated day on the Hindu calendar, Diwali is recognised globally by Indian and South Asian communities.
In 2018, Diwali will be celebrated on November 7th, however Diwali celebrations can last for around five days across the October and November period.
To celebrate Diwali, the Western Bulldogs are taking part in two separate Diwali celebrations on Sunday 28th October at VU Whitten Oval, and Sunday 11th November at Footscray Park.
Each Diwali celebration is open to all members of the community and will include food trucks, stalls, children's activities, Western Bulldogs fan van, Western Bulldogs mascots, performances and interviews.
For more information about the Festival of Lights ceremony, click here.
For more information about the Triumph of Light Over Darkness festival, click here
Sunday 28th October 2018
Victoria University Whitten Oval
5pm – 10pm
Collect your free ticket here
Triumph of Light Over Darkness
Sunday 11th November
Footscray Park
1pm – 9pm
Free event