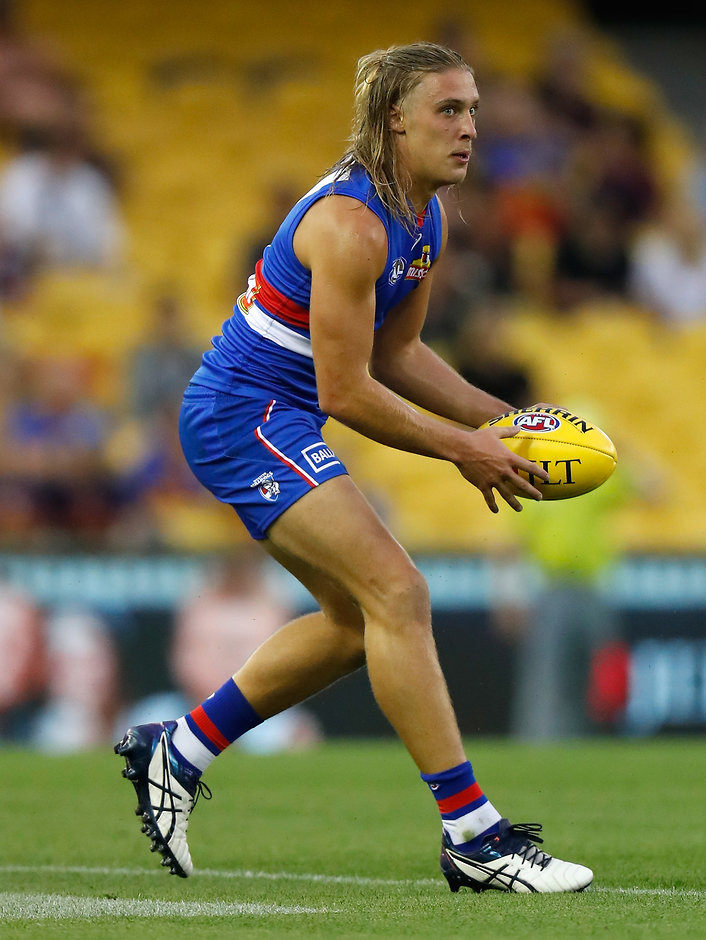 Key Stats
Height: 182cm
Weight: 80kg
Position: Defender
DOB: 11 September, 1996
Club: Western Bulldogs (delisted)


After an unlucky run with injury, the Western Bulldogs have extended a lifeline to former rookie Roarke Smith, selecting him with pick 26 in Monday's NAB AFL Rookie Draft.
The promising 21-year-old has played two career games since he joined the Club as a Rookie in 2014 before a pair of knee injuries saw him miss extended periods of the 2016 and 2017 seasons.
Smith was delisted by the Club in October but it had committed to re-drafting the former Calder Cannon on Monday.
Western Bulldogs List Manager Jason McCartney said at the time that Smith had been unlucky with injury and deserved another chance to prove himself.
"Roarke is a promising young player who has had terrible luck with injuries, and we are committed to seeing him return to the Club because we believe he has a bright future," he said.
"Roarke has been diligent with his rehab this season and we're all looking forward to seeing him get another chance to play senior football, which would be well deserved."